Professional Author Website Design Services
Showcase Your Books, Grow Your List, Attract Your Ideal Readers
Responsive Professional Team
Grow Your Online Presence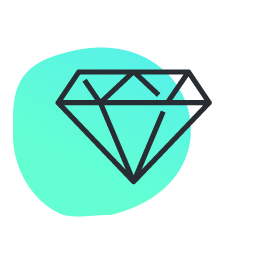 We Handle the Techy Stuff!
Attracting New Readers Online Shouldn't Be Complicated
Without the website you need to grow your audience,
you're missing out…
You get confused with technical settings
You struggle to get the design looking professional
You don't know what content to add
You may waste money on freelancers or agencies
Your unique message or story never gets the readership it deserves
You don't have to stumble through the maze of website options, design skills, and content decisions needed to make a professional author website. Our premium author website design services get you the website you need to look professional and grow your email list, readership, and book sales.
Here's a taste of the
Author Websites We've Created:
Daniel Gibbs
(Military Science Fiction Author)
George Weigel
(Papal Biographer and Political Commentator)
Vera Jane Cook
(Women's Fiction Author)
Chunka Mui
(Nonfiction Futurist Author)
Karen McDonald
(Children's Author)
Melissa McPhail
(Epic Fantasy Author)
The Doctors Lane
(Multi-Genre Authors)
Maggie Carpenter
(Steamy Romance Author)
J. William Lewis
(Contemporary Fiction Author)
A. Jay Collins
(Action Adventure Author)
James Maxwell
(Fantasy and Science Fiction Author)
Tim Sullivan
(Thriller Author)
Mark Timmony
(Epic Fantasy Author)
Jacqui Shepherd
(Children's Author)
Davis Ashura
(Epic Fantasy Author)
Optional Attention-Grabbing
Custom Background Video For That Opening "WOW" Factor
Our Google Reviews
Sometimes Authors Even Write About Us!
We're Creatives and Entrepreneurs Ourselves, Who Believe That Books Change The World
We've dedicated a division of our digital marketing agency to help authors like you rocket your online presence with author website design that WOWs, so you can reach much further with your story or message.
See Exactly Who You'll Be Working With
Meet Matt and Sonja
(Your Author Website Design Team Leaders)
How Does It Work?
Our Website Process
Information and Content
Fill out the Enquiry Form and Schedule A Call

Design and Build
Receive a Website Proposal with a Design. If you're happy, pay the deposit and begin website development.
Website Launch!
Within 4 – 6weeks your author website is live.
Quality Control and Aftercare
For 30 days after launch, anything not working perfectly is quickly corrected
Our Service Pledge To You
Certainty
You'll Know Exactly What You're Getting Before You Pay
Quality
Overdelivering with Service AND Quality is simply how we roll

Care
We Care About You, Your Work, and Your Vision for Your Website and Author Brand Going Forward. We treat your project with professionalism and treat you like a friend.
What Is It Costing You To NOT Have An Engaging Website?
Turning Away Readers
If your current website (or lack of one) isn't professional, well designed, and provides a clear user-journey, you're turning away readers and book buyers right now.
Writing Energy Wasted
All the energy and creativity you're putting into your writing will go to waste if potential readers don't have a good impression of you when they look you up online.
Publicity Opportunities Lost
You could be missing out on publishers, promoters, and media scouts because they're turned off by your average or amateur looking website
Audience Staying Small
You're probably missing out on a ton of email list growth because you don't have a website that gives your readers a clear attractive online journey to get to know you and your books
Rocket Expansion's Premium
Author Website Design Services Include:
Custom Designed WordPress Website
(easy for you to update and maintain)
Clear Navigation and User Experience
Pages Optimized for SEO
(makes your pages appear more easily in Google search results and look great on social media when shared)
Beautifully Formatted Blog with social share buttons
(No design skills needed, looks great when you press publish)
Subtle Animations
(Brings Your Site To Life)
Customized Newsletter Sign Up Page and Download Function for Your Reader Journey
(this helps you grow your list much faster)
Individual Series Pages
(encourage whole series buyers)
Individual Book Pages each with all available purchase options
(this helps you grow your list much faster)
Resource Pages
(let your readers fall in love with your world)
Author Bio Page
(that is uniquely you)
Get the confidence that comes with having a professional online presence as an author. Get a website that truly represents you.